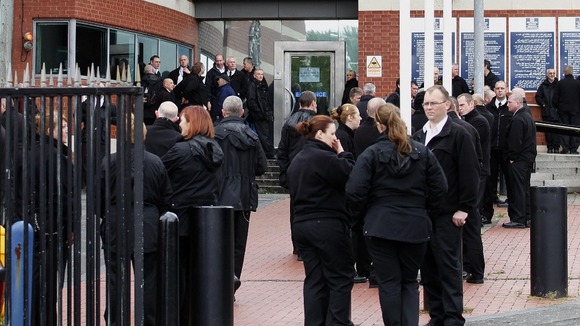 The walkout by prison officers in most jails is unlawful and ministers are considering court action to end the dispute, the Government said today.
The Ministry of Justice said ministers could seek an injunction to force staff to return to work.
Prison officers started unannounced 'protest meetings' outside of their workplace at 7 am this morning. They are protesting over government plans to link their normal pension age to the state pension age.