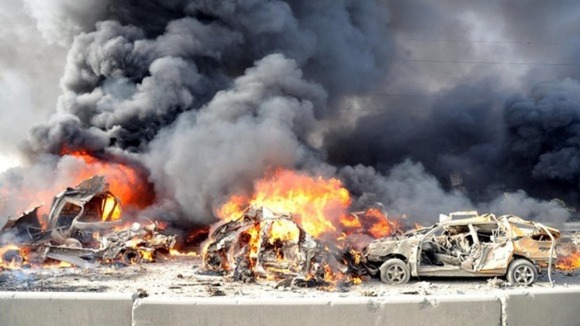 A group calling itself the Al-Nusra Front has claimed responsibility for the twin suicide bombings in the Syrian capital in which 55 people died.
The group made the claim in a video posted on the internet last night. A distorted voice on the video said:
"We fulfilled our promise to respond with strikes with explosions"
The Al-Nusra Front has claimed past bombings in Syria through posts on militant websites. Little is known about the group.