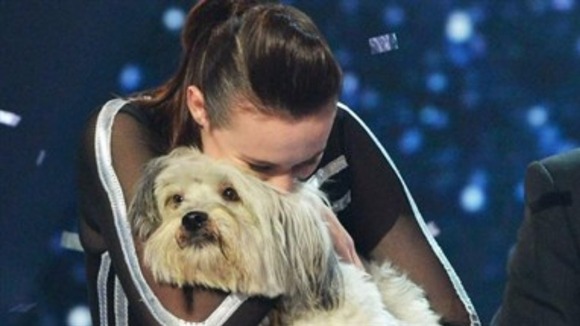 Britain's Got Talent winner Ashleigh Butler believes her victorious dog Pudsey would be perfect for Hollywood roles like the one played by Uggie in Oscar-winning film The Artist.
She said: "I did watch The Artist and thought it was an amazing film and Uggie was absolutely brilliant and, you know, I think Pudsey would be perfect for that kind of thing because he loves film work and looking at cameras."
Miss Butler says she is not afraid Pudsey's fame will split them up, because she is certain he could not cope away from her.
She said: "If Pudsey did go to Hollywood I'd have to go with him because, you know, there's no way you're going to separate me and Pudsey."