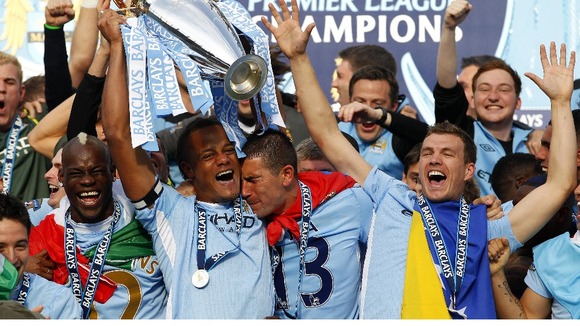 After 90minutes of football I saw streams of City fans leaving the stadium. Many wereupset. Some in tears. Others dejected. Many angry. They couldn't bear to watch their team suffer yet again.
But what those fans missed in injury time will go down in Manchester City folklore as the greatest five minutes in their history.
As the winners podium was being assembled in Sunderland for United to reclaim their prize, two quick goals at the Etihad ensured one of the greatest comebacks in sport.
In a matter of seconds everything changed. City fans, who moments ealier had left the ground in despair, were suddenly dancing with pure delight. Again, I saw supporter weeping. But this time they were tears of joy.