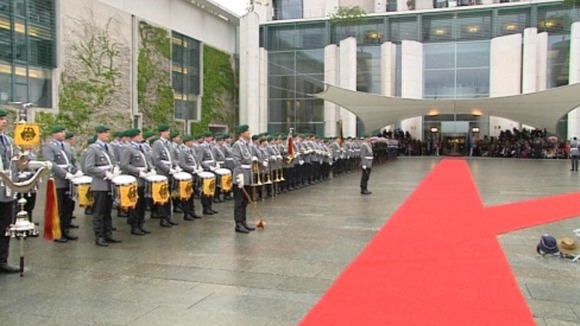 New French President Francois Hollande is due to arrive in Berlin to meet German Chancellor Angela Merkel for the first time.
Troops have lined the red carpet outside the Chancellery where the two leaders will meet.
President Hollande is late for the meeting as his plane had to return to Paris after being hit by lightning.