Jaguar cars takes on celebrity gallery in dispute over name
A small cafe and art gallery in London's East End is locked in a legal dispute with car maker Jaguar. Lawyers are working out if people could get confused that 'Jaguar Shoes' has something to do with the car company.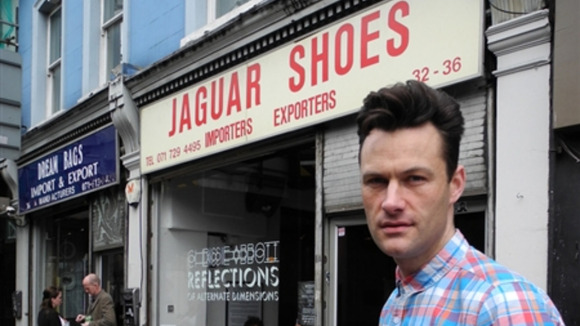 Nick and Teresa Letchford knocked through a former bag and shoe shop to create their unique gallery and past customers include Natalie Portman, Amy Winehouse and Beyonce. Read more about the legal dispute from msnbc.com.