Immigration Minister Damian Green has called for better information on arriving passengers from airlines, saying three times as many passengers arrived at Heathrow yesterday morning than were expected.
On Friday, the Border Force was told to expect some 2,500 passengers between 6am and 9am yesterday. This rose to 5,000 at six hours' notice, but in reality some 7,500 passengers turned up, Mr Green said.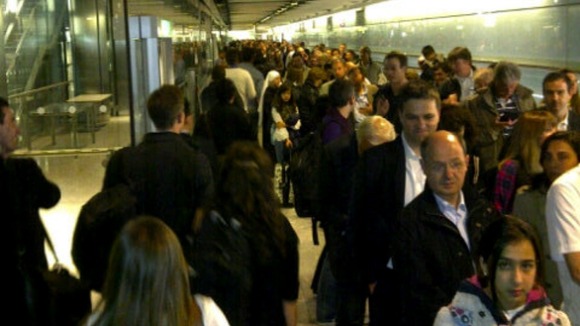 The opening of a central control room at Heathrow later this month, along with the introduction of 16 mobile teams of 10 people, will make a significant difference, he said.
Mr Green also announced that 70 new staff being recruited to work at Heathrow Terminal 2 when it reopens would start training immediately after the Olympics to ensure the Border Force retained its flexibility after the Games.