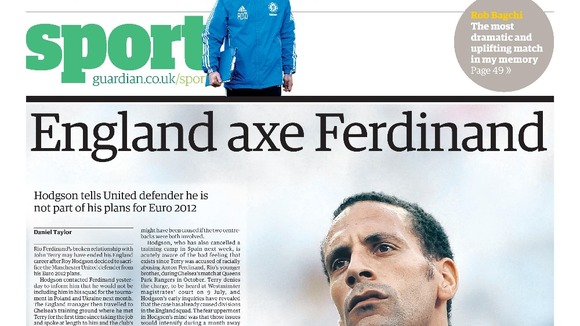 The Guardian is reporting that the Manchester United defender Rio Ferdinand has been excluded from new England manager Roy Hodgson's Euro 2012 squad[ to be announced tomorrow.
The paper says "a dismayed Ferdinand is convinced it is directly linked to his issues with [John] Terry and the potential divisions that might have been caused" within the squad over Terry's upcoming trial where he faces charges of allegedly racially abusing Rio's brother Anton during a match.
He denies the accusations.
The Guardian also claims that Stoke striker Peter Crouch and Man City right back Micah Richards have been told they are being left out.