Prosecutor Dermot Groome opened his statement by focusing on the plight of a 14-year-old boy whose father and uncle were among 150 men murdered by Bosnian Serb forces in November 1992.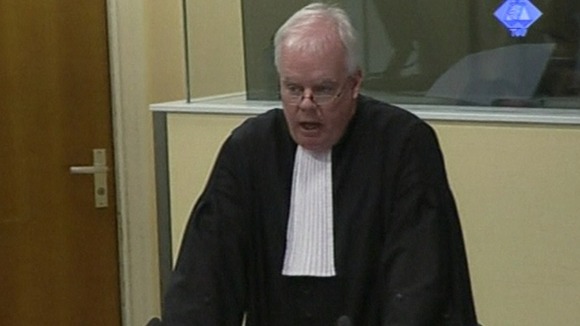 He said Mladic's forces continued such killings through to 1995, when they massacred 8,000 Muslim men in the Srebrenica enclave.
"By the time Mladic and his troops murdered thousands in Srebrenica ... they were well-rehearsed in the craft of murder," Mr Groome told the court.
He showed judges video of the aftermath of a notorious shelling of a market in Markale, in the Bosnian capital Sarajevo, that killed dozens of people.
He said all the attacks were part of an "overarching" plan to ethnically cleanse parts of Bosnia of non-Serbs.