Bosnian Serb general Ratko Mladic taunted Srebrenica survivors at the start of his trial for genocide, running his hand across his throat in a gesture of defiance to relatives of the worst massacre in Europe since World War Two.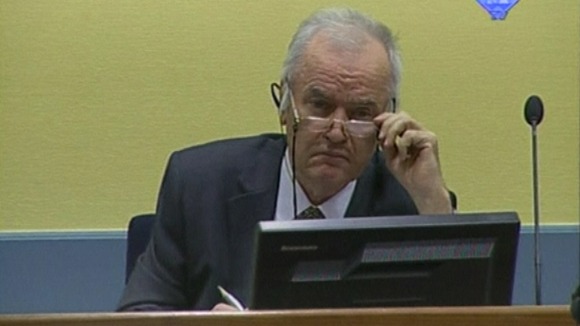 Mladic, now 70, flashed a thumbs-up and clapped his hands as he entered the courtroom in The Hague, where he faces possible life imprisonment for allegedly leading the slaughter of 8,000 unarmed Muslim boys and men in Srebrenica in 1995.
Later, Mladic made eye contact with one of the Muslim women in the audience, running a hand across his throat, in a gesture that led Presiding judge Alphons Orie to hold a brief recess and order an end to "inappropriate interactions."