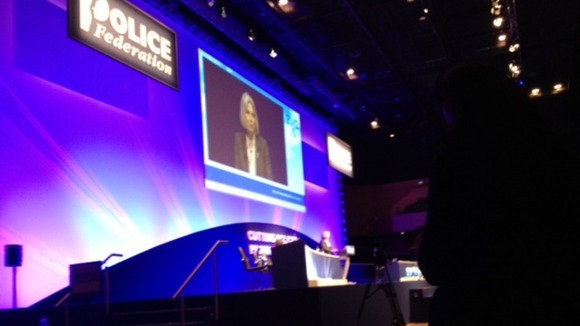 The Home Secretary has told the Police Federation annual conference, "we have to get our spending under control."
She was met with groans from the auditorium she insisted that cuts will be 'challenging,' but just as manageable as they are affordable.
"Let's stop pretending the police are being picked on. Every part of the public sector is affected," she said.
"Across the whole public sector we have had to freeze pay. The police pay system is hopelessly out of date."