The second day of prosecution opening at the trial of former Bosnian Serb army chief Ratko Mladic will focus on the mass killings in Srebrenica in 1995.
The trial, which began on Wednesday, is being held at a war crimes court in The Hague.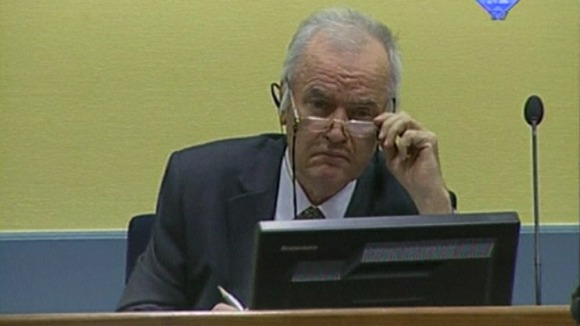 General Mladic, who is 70, faces 11 war crime charges, including two genocide counts. He denies the charges. General Mladic was arrested in Serbia last year after 16 years on the run.
He is charged with genocide at Srebrenica, where 7,500 Muslim men and boys were killed in July 1995. He also faces charges over the 43-month siege of Sarajevo, from May 1992 to November 1995.