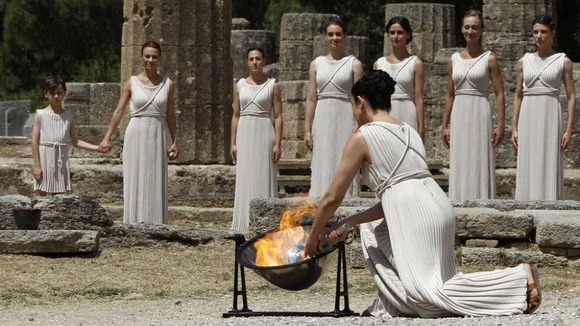 The Olympic Flame will be handed over to a British delegation including David Beckham in Athens later today.
Since the flame was lit in Olympia on 10th May it has been carried in an eight day relay across Greece.
After the handover ceremony in the Panathenaic Stadium, home of the 1896 Athens Games, the flame will be flown to the UK on a special plane, named the Firefly.