David Cameron and Francois Hollande sought to stress their agreement on a range of issues including Syria, Iran, and Libya as well as continued Anglo-French defence co-operation.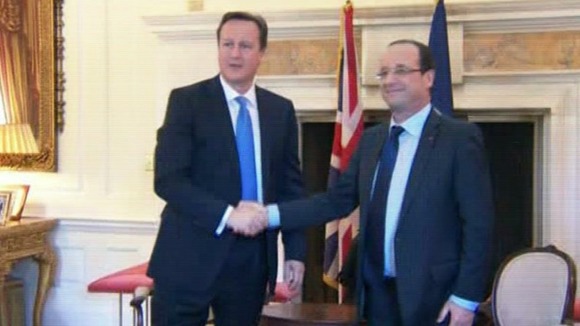 Mr Hollande confirmed that he would be withdrawing French combat troops from Afghanistan this year - in line with his election promise although he said they would continue in a training role.
Mr Cameron said that he had invited Mr Hollande to visit London and to meet the Queen.
Mr Hollande referred jokingly to Mr Cameron's refusal to see him during the election campaign, saying: "I couldn't meet David Cameron before the elections. I am all the happier to meet him afterwards."