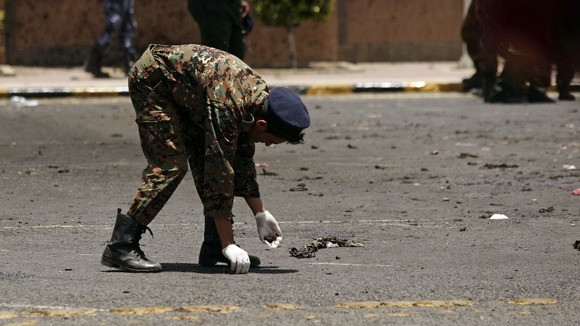 Foreign Office Minister Alistair Burt condemned the "cowardly" suicide bomb attack which killed 96 soldiers in Yemen today.
"The UK condemns today's violent attack in central Sana'a in which scores of Yemeni servicemen were killed and many more injured," Mr Burt said.
"This tragic event underlines the scale of the security challenge facing the Yemeni government as it seeks to introduce key reforms and work towards completing political transition."
"This cowardly attack must not be allowed to stall or prevent progress towards the completion of rigorous reform. As we prepare to meet in Riyadh ... we are resolute in our support for President Abd Rabbuh Mansour Hadi as he leads his nation towards a safer and more prosperous future," he said.
Mr Burt is due in Saudi Arabia on Wednesday for a meeting of the Friends of Yemen group, which Britain co-chairs.