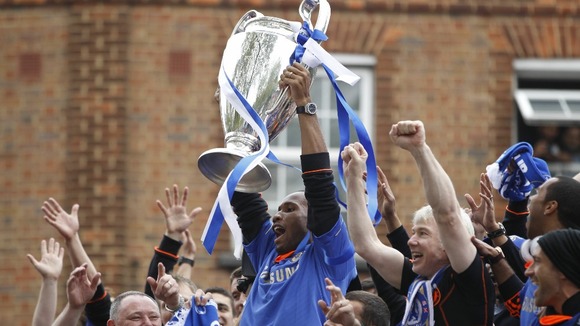 Chelsea Football Club has confirmed that Didier Drogba will be leaving the club when his contract expires at the end of June.
In a statement on the club's website, Chelsea Chief Executive Ron Gourlay said: "Didier is undoubtedly a Chelsea legend and will always be part of the Chelsea family. He is certainly leaving on a high after Saturday night but he feels the time is right for a new challenge."
Drogba added: "It has been a very difficult decision for me to make and I am very proud of what we have achieved but the time is right for a new challenge for me."
The 34-year-old scored the winning penalty as Chelsea were crowned Champions of Europe on Saturday night.
See more on this story from ITV Football.