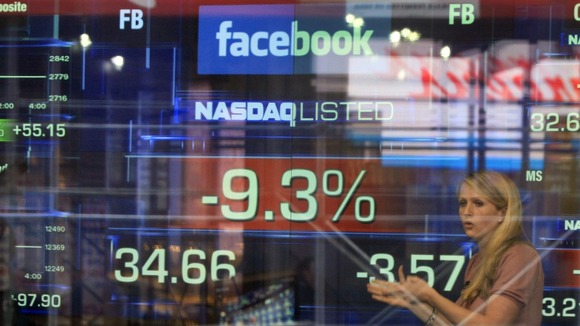 Facebook's share price closed down $3.03 or 8.9% at $31 in New York today.
In its three days of trading, Facebook's stock has dropped 18.4% from its $38 issue price.
For the thousands of investors that bought at the IPO, that's bad enough, but one analysis of its earnings prospects suggests it could get a lot worse - more like $10 a share.
Setting aside the hype and the cultural phenomenon that is the online networking site, Facebook Inc would be fairly priced at $9.59, according to the smattering of Wall Street estimates analyzed and modeled by Thomson Reuters StarMine.