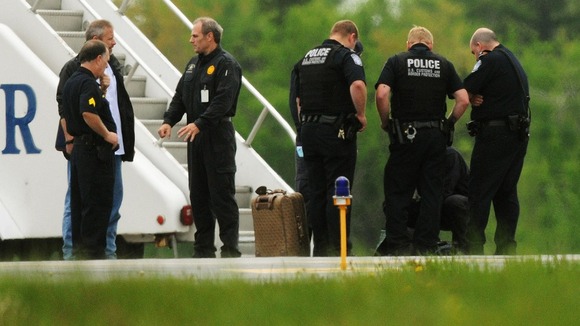 A jet on a flight from Paris to North Carolina was diverted over security fears after a French passenger handed a note to a flight attendant saying she had a surgically-implanted device.
An examination by doctors aboard the US Airways plane found that the passenger, a French citizen born in Cameroon, had no scars, an official said.
The woman was travelling alone without any checked baggage and intended to stay in the US for 10 days.
The FBI and Homeland Security Department warned airlines last summer that terrorists were considering hiding bombs inside humans to evade airport security.