Libyan prime minister Abdurrahim El-Keib today made a historic visit to the spot where policewoman Yvonne Fletcher was shot dead outside the country's London embassy in 1984.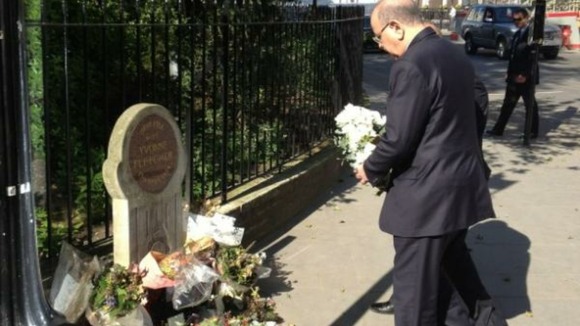 Mr El-Keib visited the scene after it was announced a team of detectives from the Metropolitan Police would fly to Libya to continue their investigations into the unsolved murder.
The Libyan premier paused and bowed in front of the memorial to Wpc Fletcher and laid a wreath of white roses and carnations at the spot.