Doctor Who fans can get ready to hide behind the sofa again after the show's chief Steven Moffat revealed the Daleks are coming back.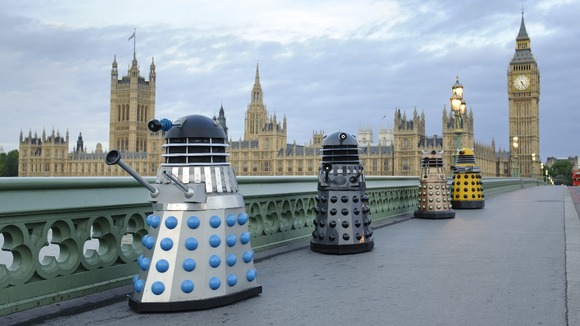 Moffat, who picked up a special award at tonight's TV Baftas, said he had not begun work on the new series of Sherlock as he was busy working on the Time Lord's Christmas special. He was tight-lipped on details of the show but revealed the return of the Doctor's worst enemies.
He said: "The Daleks are coming back and they're worse than ever. Just you wait until you see what they're going to do. If I even told you the title you would say, 'Ah'."