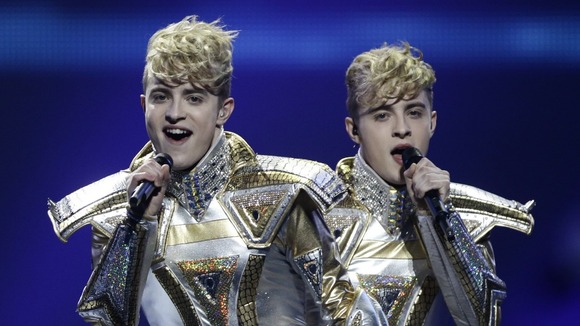 Irish twins John and Edward Grimes - otherwise known as Jedward - couldn't improve on their eighth place scored in last year's Eurovision Song Contest.
They came 19th despite an enthusiastic performance of Waterline, which saw them singing around a fountain in the middle of the stage and jumping into it at the end of the song.
The duo reacted to the night on Twitter: "We have the Best fans in the World" and "Thank you to everyone you are all our winners! Jedward fans!"