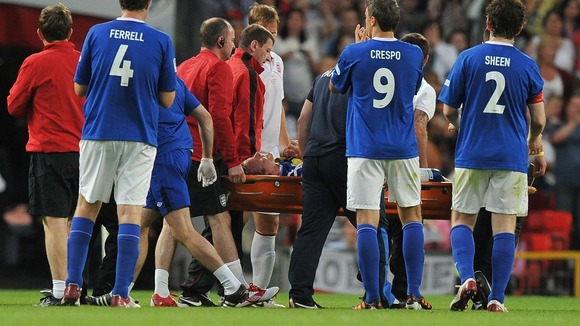 A spokesperson for Gordon Ramsay says the celebrity chef was released from hospital in the early hours of this morning.
Mr Ramsay sustained an injury following a tough Teddy Sheringham tackle during last night's Soccer Aid charity match.
The spokesperson said:
"Gordon was taken to hospital after injuring his back during the game.
"He was released after receiving treatment and although he's in pain today, there shouldn't be any long term damage.
"He would like to thank the medical team at the ground and the hospital for the excellent care he received."