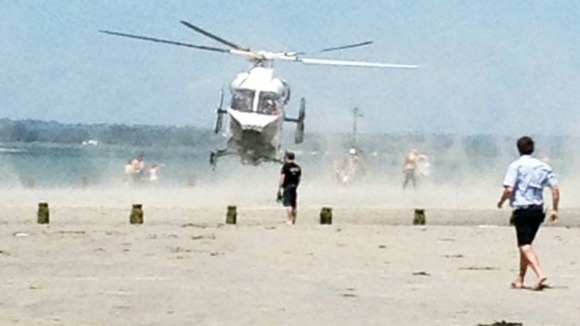 Police have described the tragic circumstances of a man who died on West Wittering beach near Portsmouth on Saturday.
Sussex Police said a 32-year-old man from Surrey entered the water as a five-year old girl not known to him was being carried away from the beach by the tide.
The man was able to reach the child and pass her on to another woman who carried the child safely back to her family on the shore.
Tragically the man was unable to reach the shore himself and was recovered unconscious from the water by others at the scene who were subsequently unable to resuscitate him.
Earlier reports said the man was 25 years old. Police have since corrected his age.
See more from ITV Meridian.