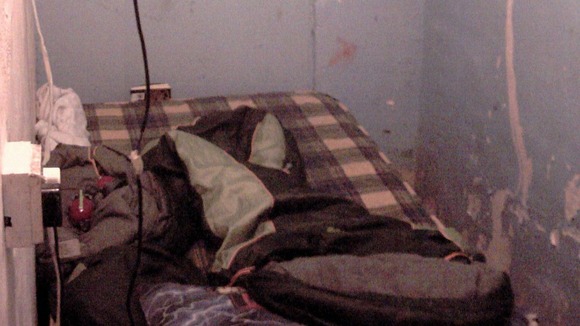 This is the converted coal bunker where an 11-year-old child was forced to sleep by his mother and stepfather. The rubbish-strewn room had no heating, a bare lightbulb and concrete walls and floor.
The child, who cannot be named for legal reasons, was left to sleep on a dirty mattress with a sleeping bag for a blanket.
The couple in their 40s, who also cannot be named, both admitted a single charge of cruelty by wilful neglect at an earlier hearing at Preston Crown Court.