Tommy Sheridan was jailed for three years in January 2011 after being found guilty of perjury during his 2006 defamation action against the News of the World.
He had been awarded £200,000 in damages after winning the civil case but a jury at the High Court in Glasgow found him guilty of lying about the now-defunct tabloid's claims that he was an adulterer who visited a swingers' club.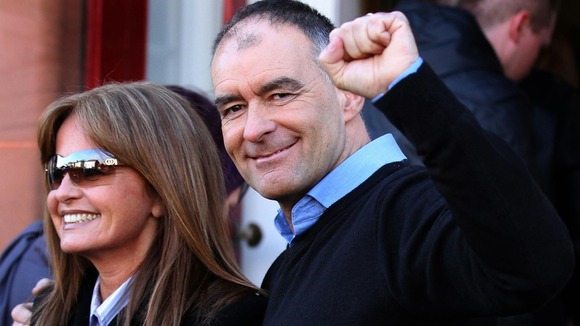 Sheridan's trial, which lasted almost 12 weeks, was one of the longest of its kind in Scottish legal history.
He was convicted of five out of six allegations in a single charge of perjury relating to his evidence during the civil action at the Court of Session in Edinburgh.
His wife Gail was on trial along with him but was acquitted of lying to the court during his successful defamation action against the News of the World in 2006.
He was released from jail in January after serving one year of his sentence and vowed to continue the fight to clear his name.