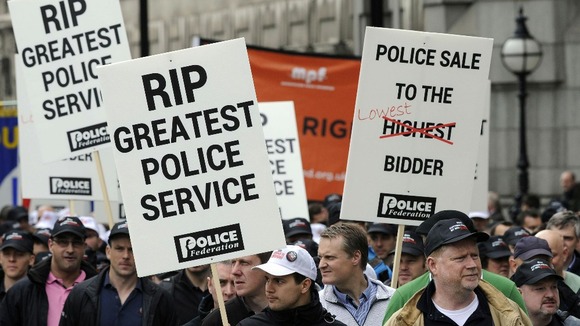 The man responsible for carrying out a review into police pay and conditions which led to mass protests by officers is set to become the next Chief Inspector of Constabulary (HMIC).
Tom Winsor has been named as favourite by the Home Secretary Theresa May to replace Sir Denis O'Connor when he retires at the end of July.
His recognition for the £200,000-a-year role has been met with criticism from among rank-and-file officers who have focused on his lack of policing experience.
Mr Winsor's reports were part of the most wide-ranging review of policing in more than 30 years and saw more than 30,000 officers taking to the streets in protest last month.
The report included recommendations for police constables' starting salaries to be cut by up to £4,500 and the retirement age raised to 60.