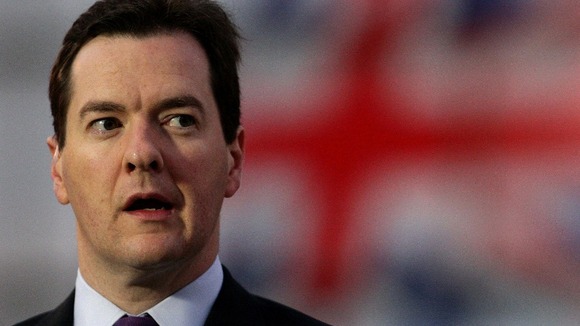 Britain's prospects for economic recovery are being "killed off" by the crisis in the eurozone, Chancellor George Osborne has warned.
In a stark message to the leaders of the 17-nation single currency bloc, Mr Osborne said they were facing a "moment of truth" which could determine the future of the entire continent for years to come.
Writing in The Sunday Telegraph he said:
"The lesson of the last two years is that treating the latest symptom does not cure the underlying conditions."
"Our recovery - already facing powerful headwinds from high oil prices and the debt burden left behind by the boom years - is being killed off by the crisis on our doorstep," he said.
"I know from talking to British businesses that our country is bursting with entrepreneurial spirit and exciting investment plans that are being held back because of uncertainty about the future.