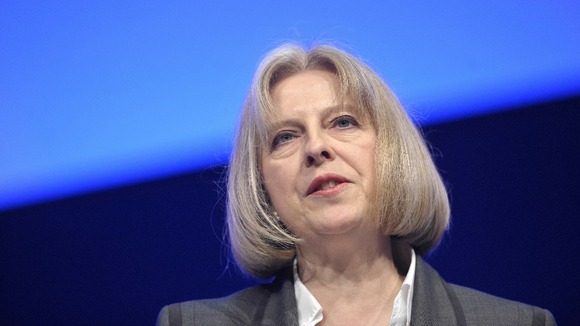 Home Secretary Theresa May today issued a warning to judges that their powers to block the deportation of foreign criminals on human rights grounds must be curbed.
Mrs May said she would be seeking the backing Parliament for new guidelines for the courts spelling out how the courts should apply the European Convention on Human Rights in such cases.
In particular, she said she would be making clear that the right to a family life enshrined in Article 8 of the convention - used by some foreign criminals to appeal against removal from the country - was not absolute.
She complained the judges were not taking account of the wider public interest in the way the convention enabled them to.
And she warned that if they ignored the will of Parliament, she would bring in new legislation to ensure that it was enforced.
"This is not an absolute right. So in the interests of the economy or of controlling migration or of public order - those sort of issues - the state has a right to qualify this right to a family life," she told BBC1's The Andrew Marr Show.