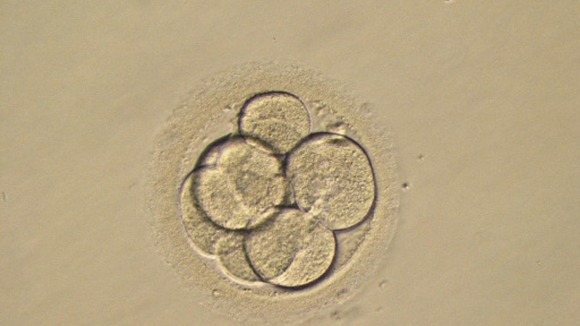 Controversy surrounds attempts to prevent mitochondrial diseases through hi-tech variations of In-Vitro Fertilisation (IVF) treatment.
One technique, pronuclear transfer, involves transferring nuclear DNA out of a day-old embryonic cell containing defective mitochondria.
The DNA is planted into another single-cell embryo whose mitochondria function normally.
The donor embryo's own nuclear DNA is discarded. However, it still contains the normal mitochondria of the woman whose egg was fertilised to create it.
As it grows, the embryo produces a baby with DNA from three sources - nuclear DNA from the original parents, plus a tiny amount of mitochondrial DNA from the woman egg donor.
Although such techniques are banned, they could be voted in by Parliament under existing legislation.