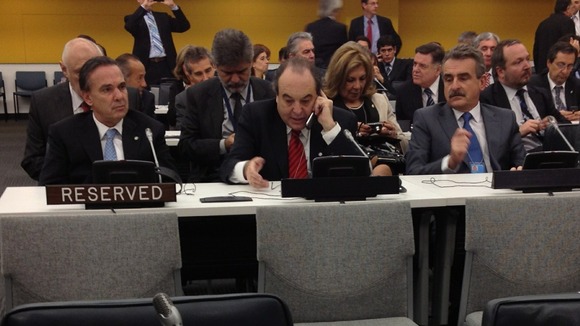 Delegates are beginning to the gather inside the United Nations in New York for the meeting on the future sovereignty of the Falklands.
Argentine President Christina Kirchner is expected to call for the Falklands to be returned to Argentina.
Islanders have travelled to the UN to assert their right to self determination.