England fans celebrated into the early hours of this morning after a thrilling victory against Sweden at Euro 2012.
The Three Lions looked set for defeat when they trailed 2-1 in the second half.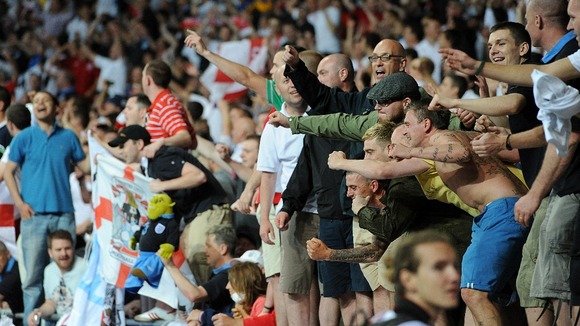 But they fought back to claim a 3-2 victory which left their supporters delighted as they poured out of the Olympic Stadium at midnight local time.
Many England fans headed to the fan zone in Independence Square after the match.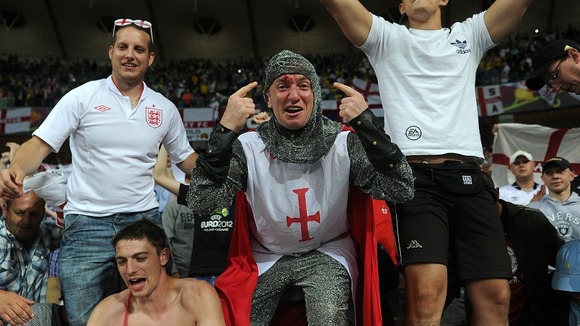 ITV's Rags Martel tweeted that a small group of England fans had waited for the team to arrive back at their hotel in Krakow. They were chanting "3-2, even Carroll scored".