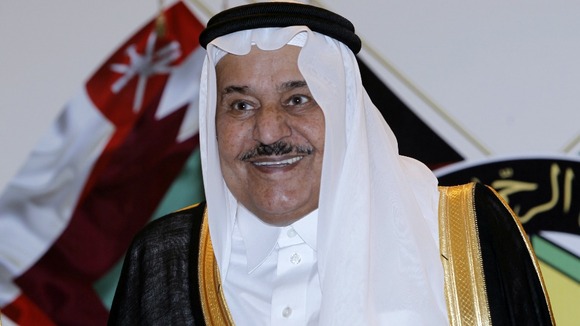 Saudi Arabia's Crown Prince Nayef bin Abdulaziz al-Saud, next in line to rule the world's top oil exporter, has died just eight months after becoming heir to 89-year-old King Abdullah, the royal court said.
Analysts and former diplomats said the succession process was likely to be stable, however, with the king and a family council expected to start work on the appointment of a new crown prince, who would probably be another brother of King Abdullah.
"With deep sorrow and grief... King Abdullah mourns his brother... Crown Prince Nayef who passed to the mercy of God on Saturday outside the kingdom," said a royal court statement carried by state media.