Burmese opposition leader Aung San Suu Kyi is to make her Nobel Peace Prize acceptance speech today, 21 years after she was awarded the honour.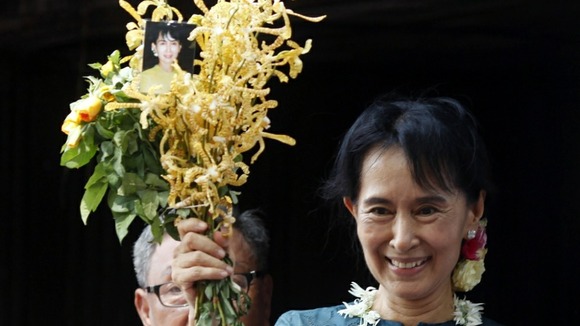 The 66-year-old champion of democracy is being feted this month in European capitals after spending most of the past two decades kept under house arrest by Burma's military-backed dictatorship.
She received the prize in 1991 and used its cash reward to create scholarship programs for Burmese youth. Her two British-based sons and husband accepted the prize on her behalf in Oslo that year.