A number of race-goers chose patriotic outfits for the first day of racing at Royal Ascot in celebration of the Queen's Diamond Jubilee.
The week is always a highlight of the social and sporting calender, with the fashion states set particularly high.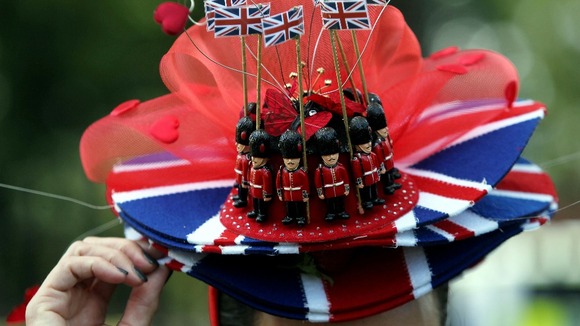 Jackie St Clair, a former girlfriend of music mogul Simon Cowell, wore a headpiece made from a giant Union flag bow, created by Siggi at Harrods.