Tony Nicklinson's legal battle is the latest high-profile right-to-die case to hit the headlines. Others have included:
Debbie Purdy
In 2009 Multiple Sclerosis patient Debbie Purdy won a legal victory in the House of Lords. Ms Purdy successfully argued it is a breach of her human rights not to know whether her husband would be prosecuted if he accompanies her to a Swiss clinic where she wishes to die if her condition worsens.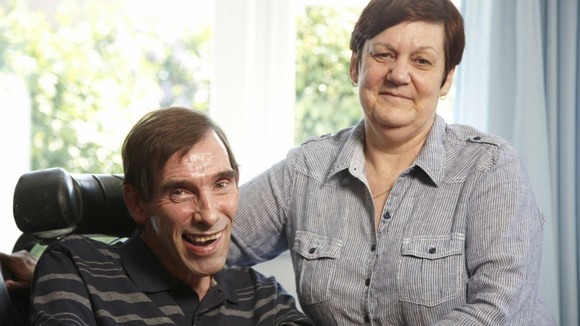 Sir Edward Downes
In 2009 Conductor Sir Edward Downes and his wife Joan died at an assisted suicide clinic in Switzerland. Downes, who was 85, was almost blind when he and his 74-year-old wife, who had become his full-time carer, travelled to Switzerland to end their lives.
Diane Pretty
Terminally ill British woman Diane Pretty lost her legal battle to allow her husband to help her commit suicide. The 43-year-old died of motor neurone disease at a hospice in 2002.
Daniel James
Rugby player Daniel James committed suicide in a Swiss euthanasia clinic in 2008. The 23-year-old had become paralysed from the chest down after a training accident. His death was investigated by police.