Shafilea Ahmed's teacher saw injuries which the teenager claimed were caused in a "beating" from her parents, a court heard today. The teenager's parents are accused of murdering Shafilea at home in Cheshire in September 2003.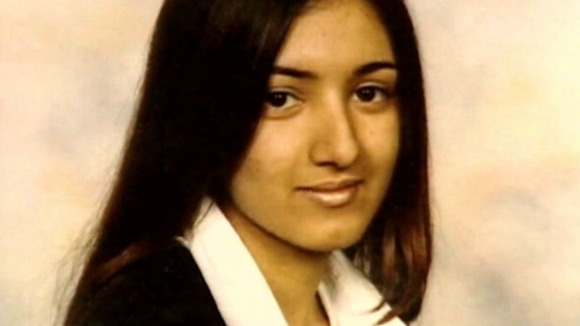 Joanne Code said Shafilea also ran away from home and said would not go back because "they are going to marry me off in Pakistan".
Mrs Code told the jury at Chester Crown Court: "I was concerned that if she said too much it might make life difficult for her. It was a very direct question I needed to ask her, I asked whether or not I needed to be worried about her welfare - which she replied 'Yes'."
The teacher informed her father Iftikhar Ahmed that Shafilea needed to sign papers if they wanted her to leave her studies. The next day, Mrs Code said that Shafilea came in with a "bruise to her neck and a cut on her lip", claiming that her mother and father had "taken turns in beating her".