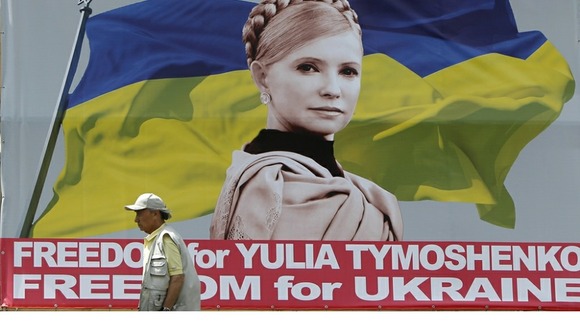 A Ukrainian court has adjourned the high-profile tax evasion trial of former prime minister Yulia Tymoshenko until mid-July, a move that will spare Kiev further negative publicity during the Euro 2012 football tournament.
Western outrage over Tymoshenko's prosecution - which she says is a politically-motivated witch hunt - has already prompted some European politicians to boycott matches at the football championship, which Ukraine is co-hosting with Poland.
In a hearing in the Kharkiv, a judge adjourned further hearings into the tax evasion case until July 10th at the request of state prosecutors, ordering a medical examination of Tymoshenko, 51, in order to establish whether she is fit to attend her own trial.
Tymoshenko denies wrongdoing.