London 2012 chairman Lord Coe and mayor Boris Johnson were among the VIPs who watched as the rings - 25 metres wide and 11.5 metres tall - were lowered into place on the central London landmark on the River Thames.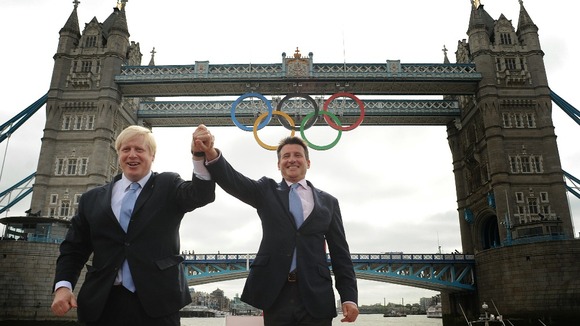 The rings, which weigh three tonnes, cost £259,817 to produce and installing them is estimated to have cost £53,000.
All costs have been met from the £32 million Look and Celebration budget, which will be used to back free cultural events across London.