Second World War veterans from Britain and around the world descended on Green Park in Central London today to see the Queen unveil a memorial to tens of thousands of airmen who died in the conflict.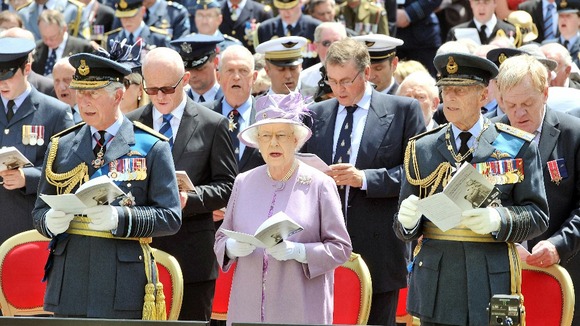 The Bomber Command Memorial in London's Green Park remembers the sacrifice and bravery of the RAF crew who played a crucial part in winning the War and faced death on a daily basis.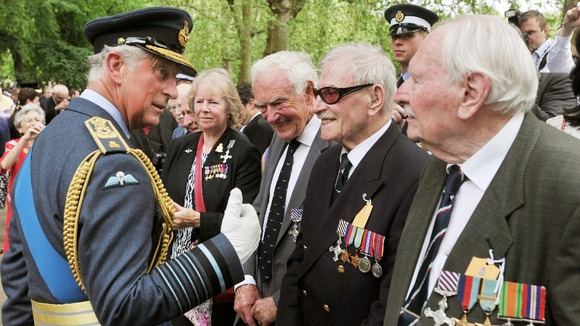 More than 5,000 veterans and veterans' relatives joined the Queen, the Duke of Edinburgh and other members of the Royal Family to remember the 55,573 RAF crew who lost their lives.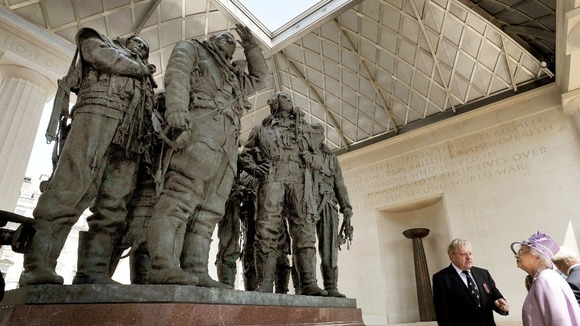 The Last Post was sounded and police made sure there was no distracting traffic passing to the rear of the memorial along Piccadilly as a silence was held.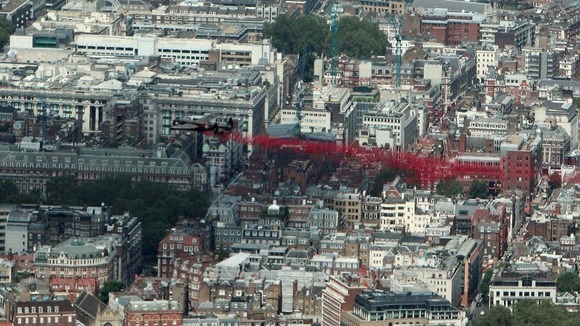 There was also a flypast by five RAF GR4 Tornado bomber aircraft crewed by the RAF, and another by the RAF's last flying Lancaster Bomber, which dropped poppies over the park as a message of remembrance for those who died.