Sinn Fein chief Martin McGuinness told the Queen that he recognised she suffered loss in the Northern Ireland Troubles.
The Stormont Deputy First Minister revealed that he addressed the 1979 IRA murder of her cousin Earl Mountbatten when he met her privately in Belfast last Wednesday.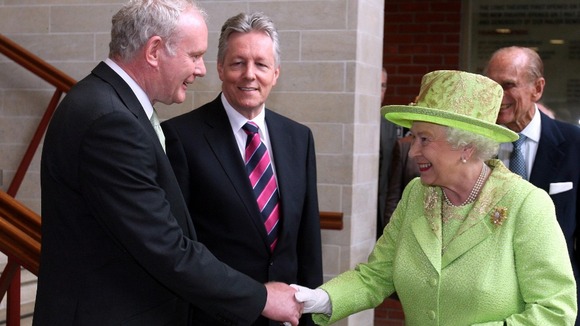 The former terror commander said the Queen was very gracious about what he said.
Mr McGuinness said he would not detail exactly what he said during the eight minute discussion in the Lyric Theatre, which the Duke of Edinburgh also attended, or how the Queen responded.