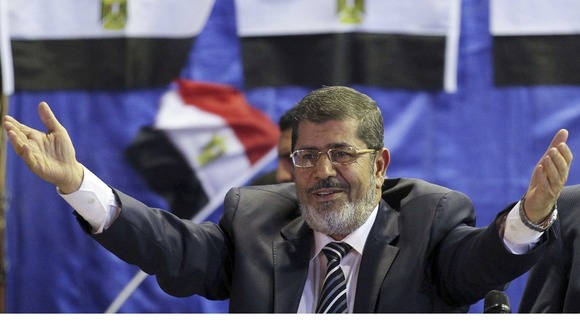 Egypt's President-elect Mohamed Mursi will takes his oath on today, a week after his victory in a disputed poll was confirmed.
Mursi is to be sworn in officially at 11 a.m. (0900 GMT) by the constitutional court, rather than by parliament as is usual.
The court dissolved the Islamist-dominated lower house this month in one of several measures intended to entrench military influence over Egypt long after Mursi assumes the presidency.