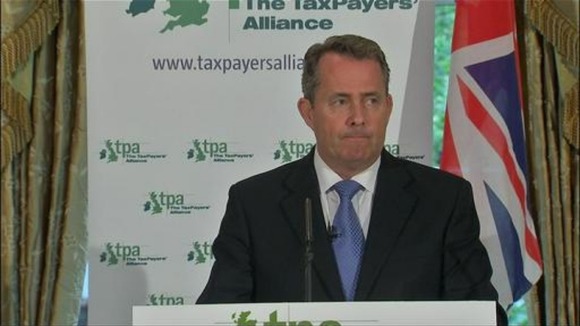 The former defence secretary, Dr Liam Fox, is giving a speech calling for a referendum on Britain's relationship with the European Union.
He has said: "I do not think national interest served by the current EU relationship".
He has also told the audience at the Taxpayers' Alliance function: "Too often EU leaders behave as though they are at the centre of the global economy".