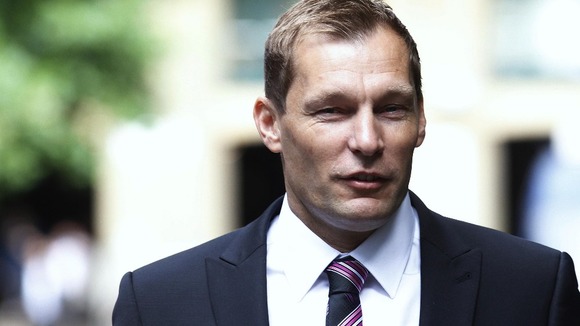 The police officer accused of the manslaughter of Ian Tomlinson said today he now accepts that he was "wrong" to have hit and pushed him.
PC Simon Harwood told Southwark Crown Court, if he had realised Mr Tomlinson was walking away from police lines at the time he "would not have gone near him".
Harwood hit Mr Tomlinson with a baton and pushed him to the ground during the G20 protests in the City of London in April 2009.
The father-of-nine walked 75 yards before he collapsed and later died.