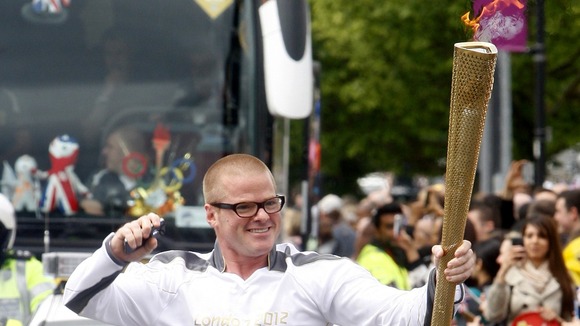 Michelin-starred celebrity chef Heston Blumenthal carried the Olympic Torch through part of Slough.
He said: "I had no idea there were going to be this many people here. I've got a proper lump in my throat.
"The turnout is incredible. The energy - this is what the Olympics is all about."