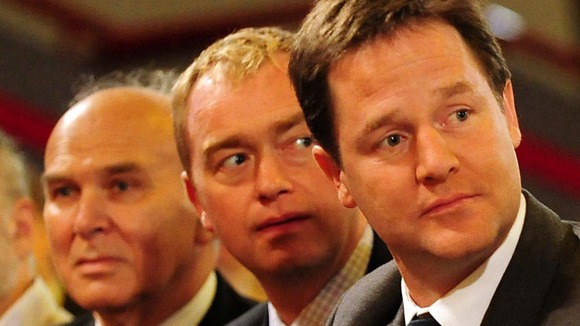 The Liberal Democrat president Tim Farron has told BBC News that there are "more important things than Lords reform."
"It'd be very silly for anyone to go off in a hissy-fit over Lords reform," he said, adding that "I would not have voted for elected police commissioners" if it wasn't for the coaltion agreement.
Asked if the coalition government would last to 2015, Farron replied: "It must."