Chris Moyles played a "cruel" prank on new breakfast host Nick Grimshaw today after he abandoned him in the studio live on air.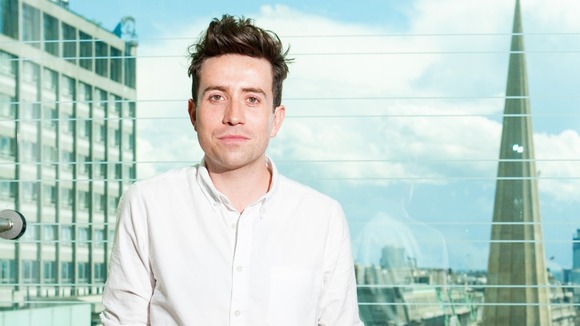 Grimshaw had been a guest on the flagship show and was talking about his appointment but Moyles and his team walked out, leaving the new host by himself.
The T4 presenter said: "Everyone's gone - this is not a hilarious on-air radio gag". He said Moyles had taken him for a drink last night and invited him on telling him they would have a "really nice morning together".
Grimshaw then told listeners: "I've only been up for 20 minutes. This is cruel, really cruel."