Dancers bungee jump towards the Thames in unique performance
A group of dancers performed a unique routine this morning - hanging from a bridge in London before bungee jumping towards the water.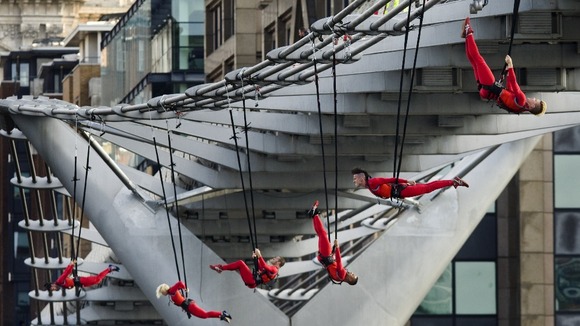 The group known as STREB Extreme Action Company always likes to do things differently. Today's performance was called 'Waterfall' using London's Millennium Bridge. The dancers launched themselves to perform the 'Bungee Dance'.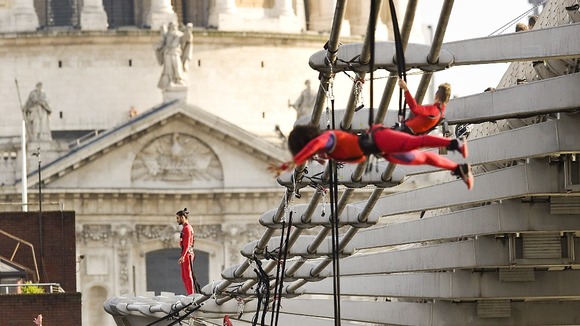 The performers were attached by bungees precisely measured to just be long enough to allow them to kiss the water at the bottom of their fall.