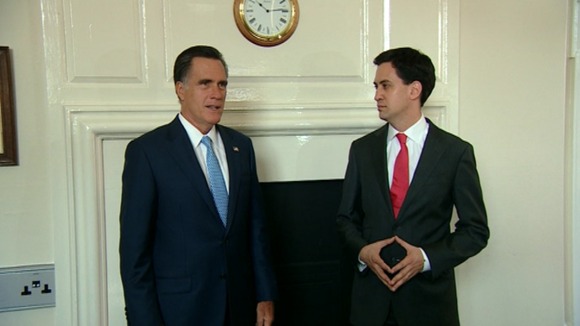 US presidential candidate Mitt Romney said he recognised the "unique relationship" which exists between Britain and the United States as he met Labour leader Ed Miliband in Westminster today.
Barack Obama's Republican challenger praised the efforts of Britain's armed forces in the "joint effort" in Afghanistan.
The Labour leader said he was looking forward to discussing a range of issues, including the international economy, Syria and events in the eurozone, adding: "And also our shared commitment to the Boston Red Sox, the baseball team I believe you support."