Second flag shambles for Olympic organisers
The Foreign Office has intervened in a row over the flying of Taiwan's flag in London's West End, Olympic organisers say.
The national flags of all countries competing in the Olympic Games are displayed in the West End but it was felt that including the Taiwanese flag might upset the Chinese. It was replaced with the flag of the Chinese Taipei Olympic Committee.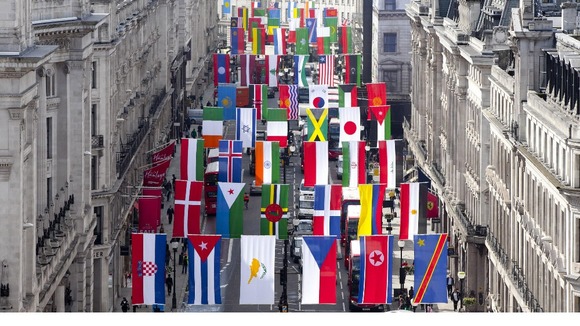 Taiwan has functioned as an independent nation since 1950, but China still regards the island as its overseas territory. In the early 1980s, the International Olympic Committee ruled it could not compete under the name of the Republic of China (ROC) - as Taiwan is formally known.
The news comes a day after the South Korean flag was accidentally displayed on a screen at an Olympic football venue instead of the North Korean one.