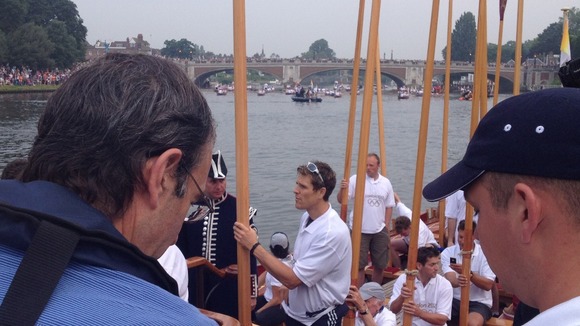 The Olympic flame will travel down the River Thames this morning on the royal rowbarge 'Gloriana.'
The team of oarsmen and women who will transport the flame in a cauldron to Tower Bridge include Olympic gold medal winner James Cracknell. Crowds have been gathering from early this morning to watch.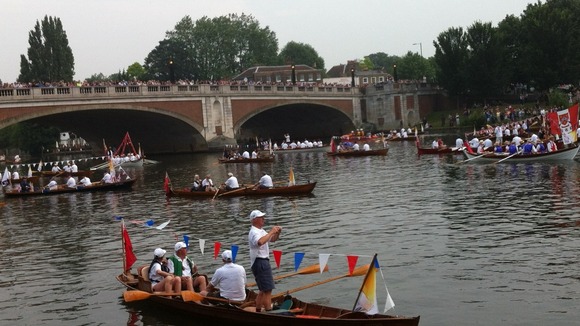 Cracknell won gold at the 200 Olympics in Sydney and the 2004 Olympics in Athens. He told ITV News that today was one of the first days he thought "what if" about his decision to retire from rowing.